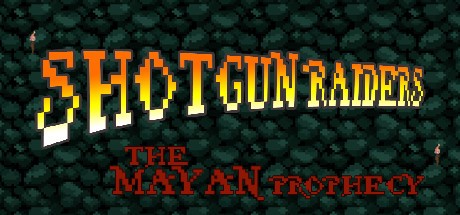 Kategorie:

Publisher:

PileOfCrab

Entwickler:

PileOfCrab

Releasedatum:

15. Sep 2016

(vor 6 Jahren)
Preisentwicklung
letzte 30 Tage
Key-Preisvergleich
Leider gibt es aktuell keine Angebote für diesen Titel.
Ausverkauft
Beschreibung
Shotgun Raiders jetzt günstig als Steam Key kaufen. Vergleiche die Preise aller Keyshops und spare beim Kauf eines Shotgun Raiders Game Keys.
Introduction
Shotgun Raiders is a 2d fast action platform shooter.
Inspired by the easy controls of classic mario, limited gun angles of the good old arcade shooters, and level crafting.
This is a bloody 4 player local party game with file access to import your own characters, share created backgrounds & levels.

Features
The game comes with premade levels.
You can choose (original levels or player created levels)
2-4 player battles or play against ai on easy medium or hard.
You can create your own levels, even the 2 layers of parallaxing background!
Also you can import your custom made characters!

Gameplay
You can walljump, wallclimb with a pickaxe, and doublejump to quickly move around.
Shotgun ammo & grenades are infinite, battles are quickly won by those who master the easy controls.
Grenades can be cooked (hold button = grenade timer).
If you have kills and you do a grenade suicide, a kill is substracted in the form of a large golden jewel.
This jewel is thrown into the level and can be taken by any player giving them the kill you worked for!
So cook those grenades :-)
The gametypes are deathmatch and last man standing.

Controls
Requires a gamepad or a arcade/fightstick to play

Extra info
I have made this game so, that you can easy access your game files.
This makes it possible for you to pack your levels/backgrounds/characters into a zip and send it to friends any way you like.

A special thanks to everyone who voted!