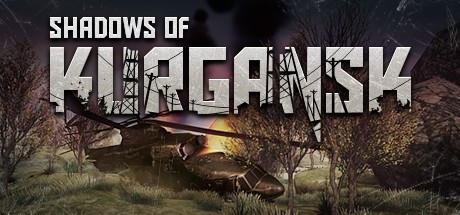 Kategorien:

Publisher:

Gaijin inCubator

Entwickler:

Yadon Studio

Releasedatum:

15. Dez 2016

(vor 6 Jahren)
Preisentwicklung
letzte 30 Tage
Key-Preisvergleich
* Bitte vor dem Kauf die Beschreibung des jeweiligen Anbieters beachten. Es wird ausdrücklich darauf hingewiesen, dass der angegebene Preis seit der letzten Aktualisierung gestiegen sein kann, da eine Echtzeit-Aktualisierung der vorstehend angegebenen Preise technisch nicht immer möglich ist. Der maßgebliche Verkaufspreis ist derjenige, welcher zum Zeitpunkt des Kaufs auf der Webseite des Verkäufer-Shops ausgewiesen wurde.
Beschreibung
Shadows of Kurgansk jetzt günstig als Steam Key kaufen. Vergleiche die Preise aller Keyshops und spare beim Kauf eines Shadows of Kurgansk Game Keys.
"Shadows Of Kurgansk" ist ein Abenteuerspiel, bei dem du in einem Gebiet überleben musst, das jede Menge Gefahren und Geheimnisse birgt. Dein Ziel ist es, am Leben zu bleiben und von hier wegzukommen, Monster zu bekämpfen und auf Geschichten basierte Missionen zu erfüllen.
Bleib am Leben, indem du jagst, Vorräte sammelst, Lager und Unterkünfte baust. Du kannst Werkzeug, Kleidung und Ausrüstung selbst anfertigen. Schon bald wird dein Leben angenehmer sein, aber die Zone ist dennoch kein Ort, an dem du dein restliches Leben verbringen willst. Suche daher nach einem Weg, um von hier wegzukommen. Denk immer an das Folgende, wenn du scheiterst: Der Tod ist erst der Anfang. Der Anfang einer neuen Reise!

***Besonderheiten:
• Kämpfe gegen Zombies und jage wilde Tiere
• Fertige Waffen und Werkzeuge, baue Unterkünfte
• Meide geheimnisvolle Anomalien, sammle Artefakte und verbessere deine eigenen Fähigkeiten
• Sorge dafür, dass du durch die sonderbare Angst, die dich im Dunkeln befällt, nicht wahnsinnig wirst
• Eine riesige Welt, die sich bei Einbruch der Dunkelheit unglaublich verändert
• Drei Spielmodi: Geschichte, Abenteuer und Überleben
NOTICE TO USER: THIS IS A CONTRACT. THIS END USER LICENSE AGREEMENT IS A LEGALLY BINDING CONTRACT THAT SHOULD BE READ IN ITS ENTIRETY. Your use of the Product (as this term defined below) services provided herein is subject to the privacy statement ("Privacy Policy") http://www.GaijinEnt.com/en/b/PrivacyPolicy and Gaijin's Terms of Use http://www.GaijinEnt.com/en/b/TermsofUse. This Electronic End User License Agreement (the "Agreement") is a legal agreement between you (either an individual or an entity), (the "Licensee"), and Gaijin Entertainment LLP (the "Gaijin"), regarding the game you are currently playing (the "Game") and the related software that you about to download, downloaded, or otherwise obtained through Gaijin's services or though a network in object code form including without limitation (a) all of the contents of the files or other media in connection with which this Agreement is provided by Licensor to you (the "Software"), (b) all successor upgrades, revisions, patches, enhancements, fixes modifications, copies, additions or maintenance releases of the Software, if any, licensed to you by the Gaijin (collectively, the "Updates") provided that the Updates shall not include a new subsequent releases of the Software or the Game bearing a new title or first numeral in the title such as 2.0 or 3.0 ("New Releases") but include any minor revisions of the Software or the Game version maybe indicated by a change in the decimal numeral, such as 2.5 or 2.6, and (c) related user documentation and explanatory materials or files provided in written, "online" or electronic form (the "Documentation" and together with the Software and Updates, the "Product"). You are subject to the terms and conditions of this End User License Agreement whether you access or obtain the Product directly from the Gaijin, or through any other source. For purposes hereof, "you" means the individual person installing or using the Product on his or her own behalf. For the purposes of this Agreement, "Gaijin Site" shall mean the site maintained by or on behalf of Gaijin in connection with the Game, related Service as described in the Terms of Use http://www.GaijinEnt.com/en/b/TermsofUse and the Product. The Gaijin Site is currently located at http://www.GaijinEnt.com By installing the Product (client), and/or completing the related registration and accessing the Game, downloading, storing, loading, installing, executing, displaying, copying the Product into the memory of a computer or otherwise benefiting from using the functionality of the Product in accordance with the Documentation ("Operating"), you agree to be bound by the terms of this Agreement. You may also receive a copy of this Agreement by contacting the Gaijin at: legals@gaijinent.com. If you do not agree to the terms and conditions of this Agreement, the Gaijin is unwilling to license the Product to you. In such event, you may not Operate or use the Product in any way. 1. Proprietary Rights and Non-Disclosure. 1.1 Ownership Rights. You agree that the Product and the authorship, systems, ideas, methods of operation, documentation and other information contained in the Product, are proprietary intellectual properties and/or the valuable trade secrets of the Gaijin or its suppliers and/or licensors and are protected by civil and criminal law, and by the law of copyright, trade secret, trademark and patent of the United States, other countries and international treaties. You may use trademarks only insofar as to identify printed output produced by the Product in accordance with accepted trademark practice, including identification of trademark owner's name. Such use of any trademark does not give you any rights of ownership in that trademark. The Gaijin and/or its suppliers own and retain all right, title, and interest in and to the Product, including without limitations any error corrections, enhancements or other modifications to the Software, whether made by the Gaijin or any third party, and all copyrights, patents, trade secret rights, trademarks, and other intellectual property rights therein. Your possession, installation or use of the Product does not transfer to you any title to the intellectual property in the Product, and you will not acquire any rights to the Product except as expressly set forth in this Agreement. All copies of the Product made hereunder must contain the same proprietary notices that appear on and in the Product. Except as stated herein, this Agreement does not grant you any intellectual property rights in the Product and you acknowledge that the License, as further defined herein, granted under this Agreement only provides you with a right of limited use under the terms and conditions of this Agreement. Gaijin reserves all rights not expressly granted to you in this Agreement. 1.2 Source Code. You acknowledge that the source code for the Product is proprietary to the Gaijin or its suppliers and/or licensors and constitutes trade secrets of the Gaijin or its suppliers and/or licensors. You agree not to modify, adapt, translate, reverse engineer, decompile, disassemble or otherwise attempt to discover the source code of the Product in any way. 1.3 Confidential Information. You agree that, unless otherwise specifically provided herein the Product, including the specific design and structure of individual programs and the Product, constitute confidential proprietary information of the Gaijin or its suppliers and/or licensors. You agree not to transfer, copy, disclose, provide or otherwise make available such confidential information in any form to any third party. You agree to implement reasonable security measures to protect such confidential information provided however, that you may make and distribute unlimited copies of the Product in object code only as long as each copy that you make and distribute contains this Agreement subject to end user's acceptance before the first use, and the same copyright and other proprietary notices pertaining to the Product that appear in the Product. If you download the Software from the Internet or similar on-line source, you must include the copyright notices resident on the Software with any on-line distribution and on any media you distribute that includes the Software. 1.4 No Modification. You agree not to modify or alter the Product in any way. You may not remove or alter any copyright notices or other proprietary notices on any copies of the Product. 1.5 Prohibited Uses. You agree that you will not: a). Engage in any act that Gaijin deems in its reasonable discretion to be in conflict with the spirit or intended use of the products and related service, including but not limited to circumventing or manipulating this Agreement, game rules, game mechanics or policies; b). Make improper Use of Gaijin's Product; c). Use the Product, intentionally or unintentionally, in connection with any violation of any applicable law or regulation, or do anything that promotes the violation of any applicable law or regulation; d). Use cheats, exploits, automation software, bots, hacks, mods or any unauthorized third party software designed to modify or interfere with the Product or any Gaijin game experience; e). Disrupt, overburden, or aid or assist in the disruption or overburdening of (1) any computer or server used to offer or support the Product, Game and related Services, Gaijin Site or any Gaijin game environment (each a "Server"); or (2) the enjoyment of the Product by any other person; f). Institute, assist or become involved in any type of attack, including without limitation distribution of a virus, denial of service attacks upon the Product or game environment, or other attempts to disrupt the related service; or g). Use the Product to post any information that is abusive, threatening, obscene, defamatory, libelous, or racially, sexually, religiously, or otherwise objectionable or offensive; h). Use the Product to Post any information that contains nudity, excessive violence, or offensive subject matter or that contains a link to such content; i). Make available through the Service any material or information that infringes any copyright, trademark, patent, trade secret, right of privacy, right of publicity, or other right of any person or entity or impersonates any other person, including without limitation a Gaijin employee; j). Use the Product or any part thereof for any commercial purpose, including but not limited to (1) communicating or facilitating any commercial advertisement or solicitation, or (2) gathering or transferring virtual items for sale; k). Use the Product or any part thereof for performing in-game services, such as power-leveling and item collection services, in exchange for payment outside the Service; l). Use the product to transmit unauthorized communications including without limitation junk mail, chain letters, spam and any materials that promote malware, spyware and downloadable items; and m). Use, facilitate, create, or maintain any unauthorized connection with the Product, including without limitation (1) any connection to any unauthorized server that emulates, or attempts to emulate any part of the Product; or (2) any connection using programs, tools, or software not expressly approved by Gaijin. 2. Grant of Limited License. 2.1 License. The Gaijin grants you the non-exclusive and non-transferable limited license to store, load, install, execute, and display (to "Use") the specified version of the Software on a specified number of computers or other electronic devices for which the software was designed (each a "Client Device") pursuant to the terms specified in the applicable invoicing or packaging for the Product ("License") and you hereby agree and accept such License as follows: Personal Use License. The Product is licensed to you under Personal Use License pursuant the terms of this Agreement, Privacy Policy and Terms of Use. You may Operate one (1) copy of the specified version of the Product, for Personal Use only, on a single Client Device. For purposes hereof, "Personal Use" shall mean personal non-commercial use and excludes any commercial purposes whatsoever, which include without limitation: advertising marketing and promotional materials/services on behalf of an actual client, employer, employee or for your own benefit, any products that are commercially distributed, whether or not for a fee, any materials or services for sale or for which fees or charges are paid. 2.2 Multiple Environment Product; Multiple Language Product; Dual Media Product; Multiple Copies; Bundles. If you use different versions of the Product or different language editions of the Product, if you receive the Product on multiple media, if you otherwise receive multiple copies of the Product, or if you received the Product bundled with other software, the total permitted number of your Client Devices on which all versions of the Product are installed shall correspond to the number of licenses you have obtained from the Gaijin provided that unless the licensing terms provide otherwise, each purchased license entitles you to install and Use the Product on one (1) Client Device. Unless provided otherwise in this Agreement, you may not rent, bundle with other products or materials, lease, sublicense, lend or transfer any versions or copies of the Product regardless of whether you use the Product or not without Gaijin's written consent. 2.3 Term and Termination. The term of this Agreement ("Term") shall begin when you download or install the Product (whichever is earlier) and shall continue, unless otherwise terminated pursuant hereto, in perpetuity or for the term specified in the License granted hereunder. The Gaijin may terminate this Agreement by offering you a superseding Agreement for the Product or any replacement or modified version of the Product and conditioning your continued use of the Product or such replacement, modified or upgraded version or New Release on your acceptance of such superseding Agreement. This Agreement may be also terminated by the Gaijin immediately and without notice if you fail to comply with any of your obligation or conditions of this Agreement. Without prejudice to any other rights, this Agreement will terminate automatically if you fail to comply with any of the limitations or other requirements described herein. Upon any termination or expiration of this Agreement, you must immediately cease use of the Product and destroy all copies of the Product. 2.4 No Rights Upon Termination. Upon termination of this Agreement you will no longer be authorized to Operate or use the Product in any way. 2.5 Material Terms and Conditions. You specifically agree that each of the terms and conditions of this Section 2 are material and that failure of you to comply with these terms and conditions shall constitute sufficient cause for Gaijin to immediately terminate this Agreement and the License granted under this Agreement. The presence of this Section 2.7 shall not be relevant in determining the materiality of any other provision or breach of this Agreement by either party hereto. 3. Restrictions. 3.1 No Transfers. Under no circumstances you shall sell, loan, rent, lease, loan, license, sublicense, publish, display, distribute, or otherwise transfer to a third party the Product, any copy or use thereof, in whole or in part, without Gaijin's prior written consent, provided that if such non-waivable right is specifically granted to you under applicable law in your jurisdiction you may transfer your rights under this Agreement permanently to another person or entity, provided that a) you also transfer this Agreement, the Product, all accompanying printed materials, and all other software or hardware bundled or pre-installed with the Product, including all copies and prior versions, to such person or entity; b) retain no copies, including backups and copies stored on a Client Device; and c) the receiving party accepts the terms and conditions of this Agreement and any other terms and conditions upon which you legally purchased a license to the Product. Notwithstanding the foregoing, you may not transfer education, pre-release, or "not for resale" copies of the Product. In no case you may permit third parties to benefit from the use or functionality of the Product via a timesharing, service bureau or other arrangement, except to the extent such use is specified in the application price list, purchase order or product packaging for the Product. 3.2 Prohibitions. Except as otherwise specifically provided for in this Agreement, you may not use, copy, emulate, clone, rent, lease, sell, modify, decompile, disassemble, otherwise reverse engineer, or otherwise reduce any party of the Product to human readable form or transfer the licensed Product, or any subset of the licensed Product, nor permit any third party to do so, except to the extent the foregoing restriction is expressly prohibited by applicable law. Notwithstanding the foregoing sentence, decompiling the Software is permitted to the extent the laws of your jurisdiction give you the non-waivable right to do so to obtain information necessary to render the Software interoperable with other software; provided, however, that you must first request such information from the Gaijin and the Gaijin may, in its discretion, either provide such information to you (subject to confidentiality terms) or impose reasonable conditions, including a reasonable fee, on such use of the Software to ensure that the Gaijin's and its suppliers and/or licensors proprietary rights in the Software are protected. You may not modify, or create derivative works based upon the Product in whole or in part. Any such unauthorized use shall result in immediate and automatic termination of this Agreement and the License granted hereunder and may result in criminal and/or civil prosecution. Neither Product's binary code nor source may be used or reverse engineered to re-create the program algorithm, which is proprietary, without written permission of the Gaijin. All rights not expressly granted here are reserved by Gaijin and/or its suppliers and licensors, as applicable. 3.3 Proprietary Notices and Copies. You may not remove any proprietary notices or labels on the Product. You may not copy the Product except as expressly permitted in Section 2 above. 3.4 No Transfer of Rights. Except as otherwise specifically provided herein, you may not transfer or assign any of the rights granted to you under this Agreement or any of your obligations pursuant hereto. 3.5 Compliance with Law. You agree that in Operating the Product and in using any report or information derived as a result of Operating this Product, you will comply with all applicable international, national, state, regional and local laws and regulations, including, without limitation, privacy, copyright, export control and obscenity law. 3.6 Indemnification. You agree to indemnify, defend and hold harmless Gaijin and its respective officers, directors, employees, agents, successors, and assigns from any and all losses, liabilities, damages and claims, and all related expenses (including reasonable legal fees and disbursements and costs of investigation, litigation, settlement, judgment, interest and penalties) and costs related to, arising from, or in connection with any third-party claim related to, arising from, or in connection with the actual or alleged: (i) infringement by Licensee (except when such breach is exclusively attributable to Product) of any third-party intellectual property and/or proprietary right, including, but not limited to, patent, trademark, copyright, trade secret, publicity and/or privacy, (ii) personal injury (including death) or property damage due to the gross negligence or intentional misconduct of Licensee, and/or (iii) breach by Licensee of any of its representations, warranties, obligations, and/or covenants set forth herein. 3.7 Additional Protection Measures. Solely for the purpose of preventing unlicensed use of the Product, the Software may install on your computer technological measures that are designed to prevent unlicensed use, and the Gaijin may use this technology to confirm that you have a licensed copy of the Product. The Gaijin will not collect any personally identifiable information from your computer during this process. 3.8 Agreement Suspension. WITHOUT LIMITING ANY OTHER REMEDIES, GAIJIN MAY LIMIT, SUSPEND, TERMINATE, MODIFY, OR DELETE ACCOUNTS OR ACCESS TO THE PRODUCT OR PORTIONS THEREOF IF YOU ARE, OR GAIJIN REASONABLY SUSPECTS THAT YOU ARE, FAILING TO COMPLY WITH ANY OF THIS AGREEMENT OR FOR ANY ACTUAL OR SUSPECTED ILLEGAL OR IMPROPER USE OF THE PRODUCT, WITH OR WITHOUT NOTICE TO YOU. YOU CAN LOSE YOUR USER NAME AND PERSONA AS A RESULT OF ACCOUNT TERMINATION OR LIMITATION, AS WELL AS ANY BENEFITS, PRIVILEGES, EARNED ITEMS AND PURCHASED ITEMS ASSOCIATED WITH YOUR USE OF THE PRODUCT AND/OR GAME, AND GAIJIN IS UNDER NO OBLIGATION TO COMPENSATE YOU FOR ANY SUCH LOSSES OR RESULTS. 3.9 Your Warranties. YOU HEREBY WARRANT THAT: (i) ALL INFORMATION PROVIDED BY YOU TO GAIJIN IN CONNECTION WITH THIS AGREEMENT IS TRUE AND ACCURATE; (ii) YOU HAVE FULL POWER AND AUTHORITY TO ENTER INTO THIS AGREEMENT; (iii) YOU SHALL PERFORM ALL OF YOUR OBLIGATIONS UNDER THIS AGREEMENT IN ACCORDANCE WITH APPLICABLE LAWS. 4. NO WARRANTY AND DISCLAIMER. 4.1 Customer Remedies. The Gaijin and its suppliers' entire liability and your exclusive remedy for any breach of the foregoing warranty shall be at the Gaijin's option: (i) return of the purchase price paid for the license granted hereunder or (ii) correction of the defects, "bugs" or errors within reasonable period of time. This limited warranty is void if the defect has resulted from accident, abuse, or misapplication. 4.2 NO IMPLIED OR OTHER WARRANTIES. EXCEPT FOR THE FOREGOING LIMITED WARRANTY AND FOR ANY WARRANTY, CONDITION, REPRESENTATION OR TERM TO THE EXTENT TO WHICH THE SAME CANNOT OR MAY NOT BE EXCLUDED OR LIMITED BY LAW APPLICABLE TO YOU IN YOUR JURISDICTION, THE PRODUCT IS PROVIDED "AS-IS" WITHOUT ANY WARRANTY WHATSOEVER AND THE GAIJIN MAKES NO PROMISES, REPRESENTATIONS OR WARRANTIES, WHETHER EXPRESSED OR IMPLIED, WHETHER BY STATUTE, COMMON LAW, CUSTOM, USAGE OR OTHERWISE, REGARDING OR RELATING TO THE PRODUCT OR CONTENT THEREIN OR TO ANY OTHER MATERIAL FURNISHED OR PROVIDED TO YOU PURSUANT TO THIS AGREEMENT OR OTHERWISE. YOU ASSUME ALL RISKS AND RESPONSIBILITIES FOR SELECTION OF THE PRODUCT TO ACHIEVE YOUR INTENDED RESULTS, AND FOR THE INSTALLATION OF, USE OF, AND RESULTS OBTAINED FROM THE PRODUCT. THE GAIJIN MAKES NO WARRANTY THAT THE PRODUCT WILL BE ERROR FREE OR FREE FROM INTERRUPTION OR FAILURE, OR THAT IT IS COMPATIBLE WITH ANY PARTICULAR HARDWARE OR SOFTWARE. TO THE MAXIMUM EXTENT PERMITTED BY APPLICABLE LAW, GAIJIN DISCLAIMS ALL WARRANTIES, EITHER EXPRESS OR IMPLIED, INCLUDING BUT NOT LIMITED TO IMPLIED WARRANTIES OF MERCHANTABILITY, NON-INFRINGEMENT OF THIRD PARTY RIGHTS, INTEGRATION, SATISFACTORY QUALITY OR FITNESS FOR ANY PARTICULAR PURPOSE WITH RESPECT TO THE PRODUCT AND THE ACCOMPANYING WRITTEN MATERIALS OR THE USE THEREOF. SOME JURISDICTIONS DO NOT ALLOW LIMITATIONS ON IMPLIED WARRANTIES, SO THE ABOVE LIMITATION MAY NOT APPLY TO YOU. YOU HEREBY ACKNOWLEDGE THAT THE PRODUCT MAY NOT BE OR BECOME AVAILABLE DUE TO ANY NUMBER OF FACTORS INCLUDING WITHOUT LIMITATION PERIODIC SYSTEM MAINTENANCE, SCHEDULED OR UNSCHEDULED, ACTS OF GOD, TECHNICAL FAILURE OF THE SOFTWARE, TELECOMMUNICATIONS INFRASTRUCTURE, OR DELAY OR DISRUPTION ATTRIBUTABLE TO VIRUSES, DENIAL OF SERVICE ATTACKS, INCREASED OR FLUCTUATING DEMAND, AND ACTIONS AND OMISSIONS OF THIRD PARTIES. THEREFORE, THE GAIJIN EXPRESSLY DISCLAIMS ANY EXPRESS OR IMPLIED WARRANTY REGARDING SYSTEM AND/OR SOFTWARE AVAILABILITY, ACCESSIBILITY, OR PERFORMANCE. THE GAIJIN DISCLAIMS ANY AND ALL LIABILITY FOR THE LOSS OF DATA DURING ANY COMMUNICATIONS AND ANY LIABILITY ARISING FROM OR RELATED TO ANY FAILURE BY THE GAIJIN TO TRANSMIT ACCURATE OR COMPLETE INFORMATION TO YOU. 4.3 LIMITED LIABILITY; NO LIABILITY FOR CONSEQUENTIAL DAMAGES. YOU ASSUME THE ENTIRE COST OF ANY DAMAGE RESULTING FROM YOUR USE OF THE PRODUCT AND THE INFORMATION CONTAINED IN OR COMPILED BY THE PRODUCT, AND THE INTERACTION (OR FAILURE TO INTERACT PROPERLY) WITH ANY OTHER HARDWARE OR SOFTWARE WHETHER PROVIDED BY THE GAIJIN OR A THIRD PARTY. TO THE MAXIMUM EXTENT PERMITTED BY APPLICABLE LAW, IN NO EVENT WILL THE GAIJIN OR ITS SUPPLIERS OR GAIJINS BE LIABLE FOR ANY DAMAGES WHATSOEVER (INCLUDING, WITHOUT LIMITATION, DAMAGES FOR LOSS OF BUSINESS PROFITS, BUSINESS INTERRUPTION, LOSS OF BUSINESS INFORMATION, LOSS OF GOODWILL, WORK STOPPAGE, HARDWARE OR SOFTWARE DISRUPTION IMPAIRMENT OR FAILURE, REPAIR COSTS, TIME VALUE OR OTHER PECUNIARY LOSS) ARISING OUT OF THE USE OR INABILITY TO USE THE PRODUCT, OR THE INCOMPATIBILITY OF THE PRODUCT WITH ANY HARDWARE SOFTWARE OR USAGE, EVEN IF SUCH PARTY HAS BEEN ADVISED OF THE POSSIBILITY OF SUCH DAMAGES. IN NO EVENT WILL GAIJIN'S TOTAL LIABILITY TO YOU FOR ALL DAMAGES IN ANY ONE OR MORE CAUSE OF ACTION, WHETHER IN CONTRACT, TORT OR OTHERWISE EXCEED THE AMOUNT PAID BY YOU FOR THE PRODUCT. THIS LIMITATION OF LIABILITY SHALL NOT APPLY TO LIABILITY FOR DEATH OR PERSONAL INJURY TO THE EXTENT THAT APPLICABLE LAW PROHIBITS SUCH LIMITATION. FURTHERMORE, BECAUSE SOME JURISDICTIONS DO NOT ALLOW THE EXCLUSION OR LIMITATION OF LIABILITY FOR CONSEQUENTIAL OR INCIDENTAL DAMAGES, THE ABOVE LIMITATION MAY NOT APPLY TO YOU. 5. Your Information and the Gaijin's Privacy Policy. 5.1 Privacy Policy. You hereby expressly consent to the Gaijin's processing of your personal data (which may be collected by the Gaijin or its distributors) according to the Gaijin's current privacy policy as of the date of the effectiveness hereof which is incorporated into this Agreement by reference (see http://www.GaijinEnt.com/en/b/PrivacyPolicy). By entering into this Agreement, you agree that the Gaijin may collect and retain information about you, including your name, email address and credit card information. The Gaijin employs other companies and individuals to perform functions its behalf. Examples include fulfilling orders, delivering packages, sending postal mail and e-mail, removing repetitive information from customer lists, analyzing data, providing marketing assistance, processing credit card payments, and providing customer service. They have access to personal information needed to perform their functions, but may not use it for other purposes. The Gaijin publishes a privacy policy on its web site and may amend such policy from time to time in its sole discretion. You should refer to the Gaijin's privacy policy prior to agreeing to this Agreement for a more detailed explanation of how your information will be stored and used by the Gaijin. If "you" are an organization, you will ensure that each member of your organization (including employees and contractors) about whom personal data may be provided to the Gaijin has given his or her express consent to the Gaijin's processing of such personal data. Personal data will be processed by the Gaijin or its distributors in the country where it was collected, and possibly in the United States and Russian Federation. The laws of such jurisdictions regarding processing of personal data may be less or more stringent than the laws in your jurisdiction. 6. Miscellaneous. 6.1 Governing Law; Jurisdiction and Venue. This Agreement shall be governed by and construed and enforced in accordance with the laws of the Commonwealth of Virginia without reference to conflicts of law rules and principles. To the extent permitted by law, the provisions of this Agreement shall supersede any provisions of the Uniform Commercial Code as adopted or made applicable to the Products in any competent jurisdiction. This Agreement shall not be governed by the United Nations Convention on Contracts for the International Sale of Goods, the application of which is expressly disclaimed and excluded. If you are a resident of the United States for purpose of determination of personal jurisdiction, the federal and state courts within the Commonwealth of Virginia shall have exclusive jurisdiction to adjudicate any dispute arising out of this Agreement. You agree that this Agreement is to be performed in the Commonwealth of Virginia and that any action, dispute, controversy, or claim that may be instituted based on this Agreement, or arising out of or related to this Agreement or any alleged breach thereof, shall be prosecuted exclusively in the state and federal courts in of the Commonwealth Virginia and you, to the extent permitted by applicable law, hereby waive the right to change venue to any other state, county, district or jurisdiction; provided, however, that the Licensor as claimant shall be entitled to initiate proceedings in any court of competent jurisdiction. If you are a non-US resident you hereby agree that any dispute, controversy or claim arising or concerning this Agreement shall be determined and settled by arbitration in accordance with the International Chamber of Commerce accordance with the Rules of Arbitration of the International Chamber of Commerce (the "Rules"). The claimant party shall appoint one arbitrator and the respondent party shall appoint one arbitrator, and the two arbitrators so appointed shall appoint the third arbitrator, in accordance with the provisions of the Rules. The place of arbitration shall be Washington, DC, USA. The language of the arbitration shall be English. Any award granted by the arbitrator(s) shall be final and binding upon the involved parties and shall constitute the sole and exclusive remedy for any dispute between the involved parties regarding the issue at dispute resolved by such arbitration. 6.2 Period for Bringing Actions. No action, regardless of form, arising out of the transactions under this Agreement, may be brought by either party hereto more than one (1) year after the cause of action has occurred, or was discovered to have occurred, except that an action for infringement of intellectual property rights may be brought within the maximum applicable statutory period. 6.3 Entire Agreement; Severability; No Waiver. This Agreement is the entire agreement between you and supersedes any other prior agreements, proposals, communications or advertising, oral or written, with respect to the Product or to subject matter of this Agreement provided that the Gaijin and you may limit, modify or changes the applicability of the terms of this Agreement by a prior, contemporaneous or subsequent written agreement by referencing this Section 6.3 of the Agreement and expressly providing for such limitation, modification or changes. You acknowledge that you have read this Agreement, understand it and agree to be bound by its terms. If any provision of this Agreement is found by a court of competent jurisdiction to be invalid, void, or unenforceable for any reason, in whole or in part, such provision will be more narrowly construed so that it becomes legal and enforceable, and the entire Agreement will not fail on account thereof and the balance of the Agreement will continue in full force and effect to the fullest extent permitted by law. No waiver of any breach of any provisions of this Agreement will constitute a waiver of any prior, concurrent or subsequent breach and no waiver will be effective unless made in writing. 6.3 Contact Information. Should you have any questions concerning this Agreement, or if you desire to contact the Gaijin for any reason, please contact our Customer Department support@gaijinent.com.
Key-Aktivierung
Ein Steam Gift ist - wie der Name vermuten lässt - ein virtuelles Geschenk auf der Steam Plattform. Um ein Steam Geschenk empfangen zu können benötigst Du einen aktiven Steam-Account. Händler die Steam Geschenke verkaufen senden dir im Anschluss einen Link zur Steam-Seite auf dem du das Geschenk annehmen kannst.
Anschließend befindet sich das gekaufte Produkt wie üblich in deiner Steam-Bibliothek und ist bereit zum installieren und spielen.