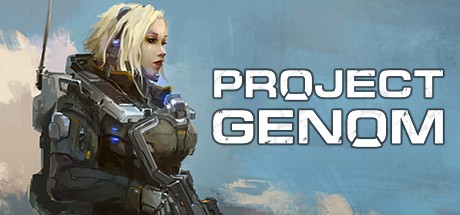 Kategorien:

Publisher:

NeuronHaze

Entwickler:

NeuronHaze

Releasedatum:

11. Okt 2016

(vor 5 Jahren)
Preisentwicklung
letzte 30 Tage
Key-Preisvergleich
* Bitte vor dem Kauf die Beschreibung des jeweiligen Anbieters beachten. Es wird ausdrücklich darauf hingewiesen, dass der angegebene Preis seit der letzten Aktualisierung gestiegen sein kann, da eine Echtzeit-Aktualisierung der vorstehend angegebenen Preise technisch nicht immer möglich ist. Der maßgebliche Verkaufspreis ist derjenige, welcher zum Zeitpunkt des Kaufs auf der Webseite des Verkäufer-Shops ausgewiesen wurde.
Ausverkauft
Beschreibung
Project Genom jetzt günstig als Steam Key kaufen. Vergleiche die Preise aller Keyshops und spare beim Kauf eines Project Genom Game Keys.
Sci-fi MMORPG Project Genom is an online game in which you will join the human race in their struggle for survival. When the humankind destroyed their home planet, it has found a new home and a seemingly happy life on Avalon. But people were not the only ones to set sights on these lands. Why was this planet so attractive for a mysterious race of Almer? The more advanced, stronger and more united, they win all battles against human forces on all fronts. It would seem that there is no hope, but new time always gives the world new heroes. Become one of them! Protect your race and its ideals, and feel absolutely new power given to humankind by the Project Genom!
Features:

Non-target combat system.
This system makes all combats truly intense and dynamic, allowing you to build your own combat tactics.

Character development.
In Project Genom, there are no classes and subclasses, but you have dozens of development trees with hundreds of abilities in each, allowing to create a truly unique character. Whether to unlock the potential of the human body, to undergo mutations, to synthesize the body with inorganic tissue, or to create a completely unique hybrid? It's all up to you!

Open World.
The huge responsive Universe with dozens of planets and areas in which anyone can find their place.

Transport.
The world of Project Genom stretches for many miles, which means traveling is much more comfortable than going on foot. There is a wide variety of vehicles at your disposal: fast and maneuverable quad bike, powerful and secure buggy, glider hovering the surface, wings allowing you to fly, or even mounts. And this just starts the list.

Pets.
Those who are not so willing to build up a team, it is still possible to have a partner. It can be a robot or a wild animal that you took a shine to during travels. Pets, as well as transport, can be upgraded, modified and trained to unlock new unique skills. A faithful companion is not only a pleasant decor but is also able to support the player in combat.

Special equipment.
The game provides players with unique high-tech equipment, which is very difficult to get. Exoskeletons, organic coatings, manipulators — all designed to perform particularly difficult tasks. This equipment also has its own development tree and can be upgraded.

Property.
Each player will be able to build one's own personal cabin. The property can become the pride of its owner, as it can be used to display collections of weapons, equipment, pets and rare artifacts. The huge hangar is perfect place for setting special equipment and transportation service stations, managing the staff, as well as building your own spaceship.

Space.
When you build up your own team on your board, you will be able to travel to other planets and discover new worlds. Be at the helm and fly wherever you'd like to! Project Genom's Universe is huge, and it will expand in course of time, so to explore this world you will need a fine space vessel and a loyal crew.

Crafting system.
A vast variety of resources allows you to create weapons, armor, medicines and other game items, discovering different combinations of materials. Using the same pattern, you can create the desired item from gold, tungsten, steel or titanium, having completely different final characteristics.

Game balance.
In the world of Project Genom, nobody will be able to gain advantage for real money. Everything players can use is associated with skills that develop when a player use abilities or when something is done. If you see a developed character, it was done by one's own efforts.

Key-Aktivierung
Um einen Key bei Steam einzulösen, benötigst du zunächst ein Benutzerkonto bei Steam. Dieses kannst du dir auf der offiziellen Website einrichten. Im Anschluss kannst du dir auf der Steam Webseite direkt den Client herunterladen und installieren. Nach dem Start von Steam kannst du den Key wie folgt einlösen:
Klicke oben im Hauptmenü den Menüpunkt "Spiele" und wähle anschließend "Ein Produkt bei Steam aktivieren...".



Im neuen Fenster klickst du nun auf "Weiter". Bestätige dann mit einem Klick auf "Ich stimme zu" die Steam-Abonnementvereinbarung.



Gebe in das "Produktschlüssel"-Feld den Key des Spiels ein, welches du aktivieren möchtest. Du kannst den Key auch mit Copy&Paste einfügen. Anschließend auf "Weiter" klicken und das Spiel wird deinem Steam-Account hinzugefügt.

Danach kann das Produkt direkt installiert werden und befindet sich wie üblich in deiner Steam-Bibliothek.
Das Ganze kannst du dir auch als kleines Video ansehen.