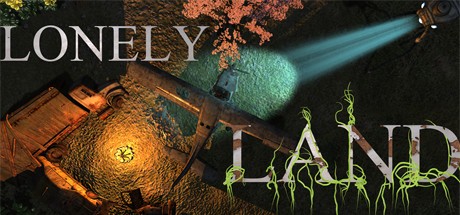 Kategorien:

Publisher:

Catbox

Entwickler:

Catbox

Releasedatum:

09. Nov 2016

(vor 6 Jahren)
Preisentwicklung
letzte 30 Tage
Key-Preisvergleich
* Bitte vor dem Kauf die Beschreibung des jeweiligen Anbieters beachten. Es wird ausdrücklich darauf hingewiesen, dass der angegebene Preis seit der letzten Aktualisierung gestiegen sein kann, da eine Echtzeit-Aktualisierung der vorstehend angegebenen Preise technisch nicht immer möglich ist. Der maßgebliche Verkaufspreis ist derjenige, welcher zum Zeitpunkt des Kaufs auf der Webseite des Verkäufer-Shops ausgewiesen wurde.
Beschreibung
Lonelyland VR jetzt günstig als Steam Key kaufen. Vergleiche die Preise aller Keyshops und spare beim Kauf eines Lonelyland VR Game Keys.
Lonelyland is a sandbox survival game especially designed for VR, you can sit down and play for a long time, still feel comfortable, and not easy get tired. Aliens overthrow earthmen's ruling by manipulating plantings on earth. Now in order to survival, as an earthman you have to collect, build, hunt or fight. In this game you'll have a special post-apocalyptic survival experience in a class of its own.Purchase Notice 1. Freely locomotion is not available yet. We were mainly focused on the game content, and simplified some actions which we thought might be tiring. Freely locomotion mode is under consideration.

2. The game is a hardcore survival game. If you haven't played any survival game before, you may feel it's very difficult and you may die too many times in the beginning. However from some players' feedback, we added difficulty option, so don't worry about it now. And you'd better know more guidelines from here: http://steamcommunity.com/sharedfiles/filedetails/?id=800487600VR Optimization 1. In order to avoid motion sickness, we adopted telesport to move from one place to another. You can sit down and play for a long time, without get tired or feel uncomfortable.
2. Player interactive with the object only has to watch at it, needn't run to the front of that object. It's much more convenient when you put on a VR device.
3. Similar to light gun game, you should shoot the enemy's weak point before it hit you, which perfectly match the joysticks of Vive.
4. Pre-rendered some models (distant view), so we can run our game smoothly even on a low-end machine.Implemented Features 1. Combat System 1. Nearly 20 kinds of creeps, you can get vary trophies from them to create a lot of things.

2. Weapons now are pistol, shotgun, mp5, revolver, rifle, crossbow, sniper rifle. Be sides, there're lots of clothes to choose.
3. Similar to the light gun game, if you hit the weak point of enemy exposed to you before it hit you, you won't get hurt.
4. If you have high sneak value, it will take a little long time for the enemy to discover you.
5. There're about two kinds of fight style, range shoot but with high sneak value, or fight against the enemy face to face but put on high armor. 2. Weather System, Time System and Season System 1. There're sunny, rain, snow, fog and hail 5 kinds of weather in this game.

2. Daytime, dusk and night 3 stage in time system, some creeps behaviors different in these stages. And at night, you'd better light a fire or something like that.
3. And there're about 4 seasons in this game, and the change is huge. 3. Build System, Cooking System and Planting System 1. There're things you can use to create things, such as wood fiber, resin (plastic), iron, lead, Ti, crystal, chips, oil, battery, salt, tint and so on.

2. You can use the 3D printer to create pan, microwave oven, lamp, petri dish, weapons and so on.
3. Use a sewing machine to create about 10 clothes each with its own characteristics.
4. Use pan or microwave oven to cook over 20 kinds of food. Things you can use to cook are starch, vegetable, meat, egg, sugar, salt, oil, battery and so on. To vary your diet makes you feel good.
5. You can use petri dish to plant several different plantings, to provide different resources with higher efficient.4. Terrain System We have forest, prairie, town, city, snow land, desert, alien infected zone and dead zone and so on, use the way of roguelike to generate. And so are the belongings of these scenes. Terrain may influence player's attributes.Unique Experiences What destroyed the world are plantings, and what behind them are the aliens. So we add some dangerous planting. Such as bomb tree (hurt you when it explode), rafflesia (makes your feel sick), cicuta (hurt you if you stay with it too long), datura (make you sleepy), Chomper (attack you from any where), creeps infected by plantings (much dangerous than before).
In survival aspect, we reference lots of documents, ensure player can experience some special survival skills. Here're the differences:
1. Eat different food will make you feel good, or you will feel bad.
2. Use 3d printer to create weapons and other stuffs.
3. Use bathtub to generate more fertilizer.
4. Play VR glasses in our VR games.
5. Work for our dear friends apes.
6. Call back satellite from the sky.
7. How the poisonous mushrooms looks like?
8. Use sewing machine to create clothes.
9. Fetch elf fire at night in the dead zone.
10. Find crystal at night in the desert.
11. Charge the fridge.
12. Creeps can be infected by plantings.
13. There're lots of money and gold in the bank.
14. From the army destroyed by plantings you can find weapons.
15. Find batteries from vehicles.
16. Three ways to get electric energy (wind, solar and generator).
17. Collect and play different toys will make you feel better.
18. Search different buildings will gain different resources.
19. Use battery to get oil from oil station.
20. 3D printer may need iron powder, you have to use grinder to make some.
21. There're some livestock out of the farm.
22. Some cities destroyed by planting totally.
23. Collect resin as plastics.
24. There's a very high building, if you fear of heights, better not going.
25. Defuse the missile to get tinder, be careful, not success every time.
26. Boar may eat shit, don't rob it from a boar, or it'll get angry.
27. Be careful when you steal an egg from dodo, it'll be dangerous if you got caught.
28. Create petri dish for plantings.We'll add more playstyles in the future, thank you for your support.At last, we decide to add mouse control mode. If you don't have VIVE yet, or you feel tired to play with a VIVE (considering it's not a short game), you can use mouse to play directly on your PC. See more in the manual: http://store.steampowered.com/manual/542620
Key-Aktivierung
Ein Steam Gift ist - wie der Name vermuten lässt - ein virtuelles Geschenk auf der Steam Plattform. Um ein Steam Geschenk empfangen zu können benötigst Du einen aktiven Steam-Account. Händler die Steam Geschenke verkaufen senden dir im Anschluss einen Link zur Steam-Seite auf dem du das Geschenk annehmen kannst.
Anschließend befindet sich das gekaufte Produkt wie üblich in deiner Steam-Bibliothek und ist bereit zum installieren und spielen.
Um einen Key bei Steam einzulösen, benötigst du zunächst ein Benutzerkonto bei Steam. Dieses kannst du dir auf der offiziellen Website einrichten. Im Anschluss kannst du dir auf der Steam Webseite direkt den Client herunterladen und installieren. Nach dem Start von Steam kannst du den Key wie folgt einlösen:
Klicke oben im Hauptmenü den Menüpunkt "Spiele" und wähle anschließend "Ein Produkt bei Steam aktivieren...".



Im neuen Fenster klickst du nun auf "Weiter". Bestätige dann mit einem Klick auf "Ich stimme zu" die Steam-Abonnementvereinbarung.



Gebe in das "Produktschlüssel"-Feld den Key des Spiels ein, welches du aktivieren möchtest. Du kannst den Key auch mit Copy&Paste einfügen. Anschließend auf "Weiter" klicken und das Spiel wird deinem Steam-Account hinzugefügt.

Danach kann das Produkt direkt installiert werden und befindet sich wie üblich in deiner Steam-Bibliothek.
Das Ganze kannst du dir auch als kleines Video ansehen.