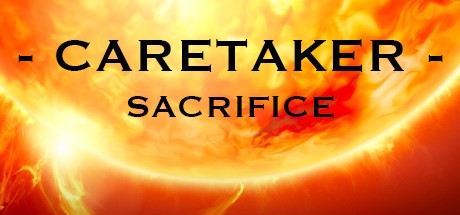 Kategorien:

Publisher:

Xiotex Studios Ltd

Entwickler:

Xiotex Studios Ltd

Releasedatum:

17. Aug 2016

(vor 6 Jahren)
Preisentwicklung
letzte 30 Tage
Key-Preisvergleich
* Bitte vor dem Kauf die Beschreibung des jeweiligen Anbieters beachten. Es wird ausdrücklich darauf hingewiesen, dass der angegebene Preis seit der letzten Aktualisierung gestiegen sein kann, da eine Echtzeit-Aktualisierung der vorstehend angegebenen Preise technisch nicht immer möglich ist. Der maßgebliche Verkaufspreis ist derjenige, welcher zum Zeitpunkt des Kaufs auf der Webseite des Verkäufer-Shops ausgewiesen wurde.
Beschreibung
Caretaker Sacrifice jetzt günstig als Steam Key kaufen. Vergleiche die Preise aller Keyshops und spare beim Kauf eines Caretaker Sacrifice Game Keys.


It is the end of everything. The stars went out long ago; everyone you knew and loved is dead. Now, alone in chill of the endless void, you have one last task -- to battle through an ancient machine and decide the final fate of everything.

Narrated by David Hewlett (Stargate), Caretaker Sacrifice is an epic 6DOF game set in the far future. You must delve into the twisting innards of this alien device, through peril and adventure, to puzzle out what happened to the universe. In every sense, it's a cerebral descent.Why Early Access?

As a developer sitting on their own in an office working to get a game out it can be hard to tell if what you're doing is right or not. The only time you can be sure is when people are actually playing the game and this has been incredibly true for Caretaker Sacrifice. After about a year I finally started to show it to people and the response was good but there was massive room for improvement.

I continued this new way of working and showed it to more people and something became very clear - this process was working, the game was becoming a much better game through feedback and suggestions. So, instead of going for a full day-one-finished release I talked to Valve about putting it through early access instead so that I can engage with more people and more importantly get them involved in the development of the game going forward.

This isn't a bug-hunt or a cynical attempt to generate funds by putting out an un-finished game but a genuine attempt to engage with a community and hopefully end up with a good game.Development schedule

Each level takes roughly 3-4 days to create, depending on the complexity and the size of the level. So from now till all the levels are done I should be able to do at least one update a week. This is going to be affected by the feedback I get from what is already in the Steam build.How will the full version planned to differ from the Early Access version?

This is very much going to depend on how much the community engages with the development process. If there's some glaring problems then they will need to be addressed. If however everything seems to be okay then the final version will be what's currently here in the early access version - just a lot more of it.

I'm setting the early access price to be much lower than the finished game because I don't feel comfortable charging full price for something that's still being worked on. As levels get added the price will be going up.Controls
Caretaker Sacrifice can be played with either a Joypad or mouse.

Joypad controls:

Left analog stick to move forwards, backwards and to strafe left or right.
Right analog stick to look around.
Left and right bumpers to roll.
Left and right triggers to fire.
'Y' button to invert the look.

Mouse controls:

Mouse to look around.
WSAD to move.
Left mouse button to fire.
Right mouse button and move to roll.
Y' to invert the look.

There is currently a bug in Unity that means if you play Caretaker Sacrifice on a PC in windowed mode the mouse will lose focus. As soon as Unity fix this bug it will be fixed in Caretaker Sacrifice also.

Extra controls:

Press 'C' on the keyboard or 'B' on the joypad to disable the depth of field effect if you experience some frame rate slow down or you just don't like depth of field effects.

'Esc' will exit the game completely.

1 and 0 held together on the keyboard wipes the automatic save game and will immediately restart the entire experience.
(c) 2016 Xiotex Studios
Key-Aktivierung
Ein Steam Gift ist - wie der Name vermuten lässt - ein virtuelles Geschenk auf der Steam Plattform. Um ein Steam Geschenk empfangen zu können benötigst Du einen aktiven Steam-Account. Händler die Steam Geschenke verkaufen senden dir im Anschluss einen Link zur Steam-Seite auf dem du das Geschenk annehmen kannst.
Anschließend befindet sich das gekaufte Produkt wie üblich in deiner Steam-Bibliothek und ist bereit zum installieren und spielen.