ARM Planetary Prospectors Asteroid Resource Mining

(PC)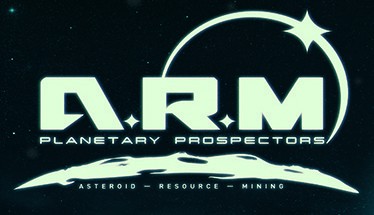 Kategorien:

Publisher:

Nefarious Dimensions Inc.

Entwickler:

Nefarious Dimensions iNteractive

Releasedatum:

01. Okt 2015

(vor 8 Jahren)
Preisentwicklung
letzte 30 Tage
Key-Preisvergleich
* Bitte vor dem Kauf die Beschreibung des jeweiligen Anbieters beachten. Es wird ausdrücklich darauf hingewiesen, dass der angegebene Preis seit der letzten Aktualisierung gestiegen sein kann, da eine Echtzeit-Aktualisierung der vorstehend angegebenen Preise technisch nicht immer möglich ist. Der maßgebliche Verkaufspreis ist derjenige, welcher zum Zeitpunkt des Kaufs auf der Webseite des Verkäufer-Shops ausgewiesen wurde.
Ausverkauft
Beschreibung
ARM Planetary Prospectors Asteroid Resource Mining jetzt günstig als Steam Key kaufen. Vergleiche die Preise aller Keyshops und spare beim Kauf eines ARM Planetary Prospectors Asteroid Resource Mining Game Keys.


Reminder we are in Early ACCESS and our graphics and gameplay are subject to change. We reward our community for making suggestions and finding bugs. We are an indie team that will keep ARM in Early Access until it is ready to LAUNCH! Come join the community and make a difference. Also if you are having difficulty with the game, please reach out to us first before putting negative comments. We want to work with you and make ARM a memorable and amazing game that players will appreciate for generations to come.


+Procedural Generated near infinite Open world Multiverse centered around Non-linear story lines
+Fully Destructible Environments, mine asteroids and collect minerals to trade
+Trade with merchant ships, while avoiding hostile raiders and rival mining corporations
+Find tools and craft them in order to escape the prison
+Simulated Newtonian Physics based on hard science
+Component and Systems damage, oxygen, water, fuel are only some of the systems for survival
+Episodic content including rescue, repair, racing and archeological missions
+Psychological Survival Horror mixed with Quest and RPG elements
+VR Oculus Rift and HOTAS/Gamepad Support (Vive HMD support coming soon)
+Community driven receives points and rewards for finding bugs and coming up with new ideas

Can you be clever and find a way to escape the prison of being a slave space miner? Then build a mining fleet and become the wealthiest mining mofo in the Universe?

Episode One EARLY ACCESS (ND crew vows to continue to support Planetary Prospectors for years to come)

Bonus Future Steam Early Access for ARM:Planetary Prospectors Episode II

You have to wonder, "Am I free to be a slave, or is the AI messing with my mind?" There's only one way to find out. Hatch an escape plan while you mine for the Company. Pound lasers into asteroids long enough, you might find an alien artifact and never work again. That is, if the pirates and corporate raiders don't get there first. Their lasers are bigger, no offense, but you can upgrade, craft tools, and raid other mining camps for supplies. You do what you need to survive. Unless the AI controls you. Then all bets are off.


Your life in the 99% isn't easy, not like the old days when there was enough for everyone. A debt slave to the Megamine Corporation, you scrape asteroids in the hope that one day you'll find your little piece of the pie, just enough to peel off your bondage license and buy a ticket back to Euloo New Earth II.... If you don't die first.

'Cause dying is easy. Plenty of Luckless out here, poor bastards done in by ruptured oxygen lines, damaged comms, or off-kilter nav kits, the standard end-of-the-line equipment your credit chit can afford. That's not counting the gas itself, which you extract night after night for propellant and Megamine profits. Sometimes, it propels you, deep into the everlasting darkness.

Nights are all the same. Wake up in a cage somewhere outside Koops Asteroid Belt, take orders from an evil machine, pound rocks all day will lasers and, if you're lucky, slide some home brewed Hava past the collar to unwind.

It's a lonely line of work, your friends being not so trustworthy, but there's always the odd pirate ship to keep you company and spice up your day, even if it is your last. Megamine isn't the only big player out here, and the gas isn't the only treasure.

Ever since Deepworld scientists confirmed the existence of microbial life somewhere in the vicinity of Eeloa, your stomping ground has gotten a whole lot more crowded. Aliens are in vogue, and finding the first signs of intelligent life have brought out the crazies. Yeah, even crazier than you.

Just yesterday, the crew next door went off the reservation when their Debris Field Scanning Analyst (DFSA) identified a very strange anomaly coming from an oddly shaped asteroid. Could have been a wild goose chase, 'cept they didn't come back.

Wake up! Megamine just tasked you with finding them. Your orders are to fly into the asteroid tunnels and see what happened.

Just another one of those crazy dreams, this time without the night tremors...Well I better get out of bed, before that Xterminator comes for inspection. I really rather dream of breaking out of this prison, and find my family, that I only have a photo of ...that is...if they are still alive.

Try not to be a Luckless.

Daily Journal -Mining Cycle 632
Dr. Whoknows
Slave Tag #3-259-00-9201

M
© 2015 ARM Planetary Prospectors Asteroid Resource Mining Copyright Nefarious Dimensions Inc. You shall not, without Nefarious Dimension's express written consent: to copy, distribute, modify, adapt, translate, reverse engineer, derive source code from, disassemble, decompile or create derivative works based on the Software Product
Key-Aktivierung
Um einen Key bei Steam einzulösen, benötigst du zunächst ein Benutzerkonto bei Steam. Dieses kannst du dir auf der offiziellen Website einrichten. Im Anschluss kannst du dir auf der Steam Webseite direkt den Client herunterladen und installieren. Nach dem Start von Steam kannst du den Key wie folgt einlösen:
Klicke oben im Hauptmenü den Menüpunkt "Spiele" und wähle anschließend "Ein Produkt bei Steam aktivieren...".



Im neuen Fenster klickst du nun auf "Weiter". Bestätige dann mit einem Klick auf "Ich stimme zu" die Steam-Abonnementvereinbarung.



Gebe in das "Produktschlüssel"-Feld den Key des Spiels ein, welches du aktivieren möchtest. Du kannst den Key auch mit Copy&Paste einfügen. Anschließend auf "Weiter" klicken und das Spiel wird deinem Steam-Account hinzugefügt.

Danach kann das Produkt direkt installiert werden und befindet sich wie üblich in deiner Steam-Bibliothek.
Das Ganze kannst du dir auch als kleines Video ansehen.